Should Missionaries Be Married or Single?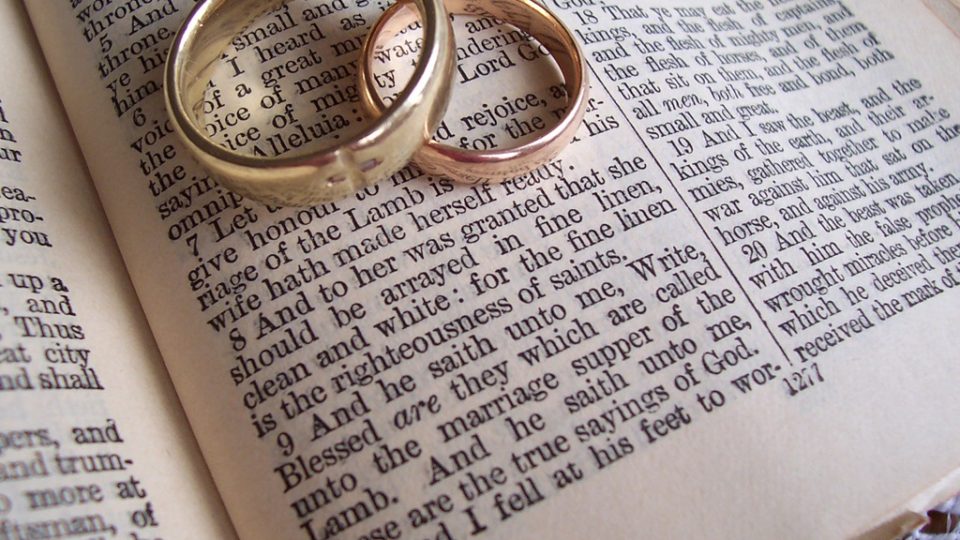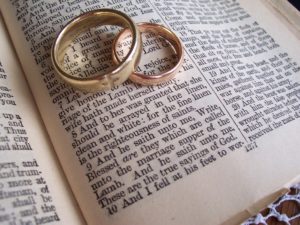 A decade ago, some extraordinary circumstances temporarily thwarted my plans for the mission field. I was on the cusp of assailing West Africa when I learned that this particular field was out, and so was the sending agency. A few days later I stood outside a prospective church and there, aboard my scuttled ship, stared blankly at the steeple. I had no destination, no mission board, no wife, and no chance.
With nothing to lose, I preached as though on fire, then quickly ducked out the back door after the service. The pastor grabbed my arm, and soon thereafter did the whole church. They haven't let go in the ten years since.
Fast-forward two months. By then I had two of the Big Three (a field and a mission board) but still no wife. After guest preaching in the evening, I was pulled aside by the pastor and told the church did not support single missionaries. "You come back and see us when you find a wife, you hear? Godspeed."
Two churches. Two decisions. One missionary. Who was right? Should missionaries be married or single?
The Case from Scripture
Paul was a single missionary who had much to say about marriage. 1 Corinthians 7:6-9 is among the key texts.
Now as a concession, not a command, I say this. 7 I wish that all were as I myself am. But each has his own gift from God, one of one kind and one of another. 8 To the unmarried and the widows I say that it is good for them to remain single as I am. 9 But if they cannot exercise self-control, they should marry. For it is better to marry than to burn with passion.
Paul makes four observations about marital status.
He does not command singleness, only recommends and wishes it (v. 6-7). There is no hard and fast rule.
Marital status is a matter of gifting, not godliness (v. 7).
Singleness is "good" on utilitarian grounds, not moral (v. 8). If virtue were an automobile, singleness is not a Cadillac and marriage a Buick. Paul already corrected some Corinthians who were arguing this way in v. 1.
Singleness is not an option for those who cannot control their sexual passions (v. 9).
Later in the passage, Paul gives some practical benefits of singleness, like complete freedom to serve the Lord (vv. 25-27, 32-34), less worry about persecution (v. 26), and fewer hindrances (v. 35).
Jim Elliot, the martyred missionary to the Aucas, understood this well. He eventually married, but the decision to wed was agonizing because he believed the unreached tribes were "reachable only by unattached men." He wrote:
"With a wife comes Peter the Pumpkin Eater's proverbial dilemma—he must find a place to keep her. And most wives will not stay on such terms as Peter proposed. So a wife demands a house; a house in turn requires curtains, rugs, washing machines, etc. A house with these things must soon become a home, and children are the intended outcome. The needs multiply as they are met—a car demands a garage; a garage, land; land, a garden; a garden, tools; and tools need sharpening. Woe, woe, woe to the man who would live an [entangled] life."[1]
God pronounces marriage to be a good thing (Gal 2:18) and bestows blessings upon matrimony (Prov 18:22). Paul said he had every right to take a wife (1 Cor 9:5) and assumes marriage when giving the pastoral qualifications in 1 Timothy 3. Those ministers who forgo marriage should do so for the right reasons, as some—especially Roman Catholics—are misguided in their renunciation of marriage (1 Tim 4:3).
Single missionaries, however, in contrast to other vocations, seem especially gifted for a task that is precarious as it is perilous. Those who are expressly gifted in this way do so for the gospel's sake (Matt 19:11-12). They comprehend and then embrace the glories and blessings of their calling (Isa 56:4-5). Forebears like St. Paul, John the Baptist, and some of the Old Testament prophets served God unattached, all pointing to the One that understood the joys and struggles of singlehood more than anyone.
The Case from History
While the majority of missionaries throughout church history have been married, a vast army of singles has speckled the Great Commission panorama.
David Brainerd's evangelism among the American Indians inspired the eminent Jonathan Edwards toward missions. Brainerd also heavily influenced Henry Martyn, a Bible translator to Persia and India who served as one of the pioneer missionaries to the Muslims. John Adam of the renowned St. Andrews Seven was a brilliant evangelist to India.
Their focus on gospel ministry was as single as their status. They also died young—29, 31, and 27 respectfully. One wonders the difference a wife would have made.
And let us not ignore single women missionaries, who for centuries were viewed as second-class citizens.[2] Not until the Women's Missionary Movement in the 19th century did single women begin surging overseas. Lottie Moon (China), Amy Carmichael (India) and Gladys Aylward (China) led the cavalcade of devoted women starting orphanages, teaching Scripture, and penning books that would stir the hearts of women back home.
Most of these missionaries did not rule out marriage entirely—many of them nursed long distance romances. In the end, however, they saw their calling to missions to be greater than a summons to matrimony.
Counsel
For married missionaries, remember that:
Marriage may not be your final calling, just your calling right now. John Paton left for the New Hebrides a family man, but tragedy forced him to serve the next four years single.
Marriage is momentary not ultimate (1 Cor 7:29). Since death will break that bond (Mark 12:19-25; Rom 7:2) be sure to love your family, but do not worship it.
Marriage is secondary to Christ. Your love for spouse and children must be hate in comparison to devotion for Jesus (Luke 14:26).
Marriage does not negate risk. Just ask Peter.
Marriage means you cannot and must not do everything a single missionary does (1 Cor 7:33).
For single missionaries, remember that:
Singleness may not be your final calling, just your calling right now. John Wesley wasn't married until he was forty-seven.
Singleness provides the benefit of focused devotion. Martha pictures the married missionary, Mary the single. Embrace the prospect of unfettered time with Jesus and his work.
Singleness is not a yardstick that measures righteous living, but a key that unlocks unique opportunities.
Singleness will allow you to take more risks. Imitate Paul in suffering for Christ.
Conclusion
Discovering the primacy of married versus single status is akin to choosing between the primary colors. Is yellow superior to red? It depends if you are painting a school bus or a stop sign.
Who is to be preferred, the married or single missionary? Each has their advantages and the church would do well to promote them both.
[1] Elisabeth Elliot, Shadow of the Almighty : The Life and Testament of Jim Elliot (New York: Harper, 1958), 117.
[2] "Second-Class Citizens" is the title of chapter 11 in Ruth Tucker, From Jerusalem to Irian Jaya (Grand Rapids: Zondervan, 1983), 287.
Want More Content Like This?
We will deliver Reaching & Teaching articles and podcast episodes automatically to your inbox. It's a great way to stay on top of the latest news and resources for international missions and pastoral training.