Our vision
We Exist to Serve the Church
Approximately 85% of the pastors serving in local churches around the world have little to no access to formal theological training. Reaching & Teaching seeks to equip national pastors and church leaders in their local setting with non-formal biblical and theological education.
How We Help
The Training Roadmap
Reaching & Teaching partners with like-minded churches and qualified individuals to provide teaching teams to international sites.  These training sites have been carefully evaluated and serve indigenous pastors who are eager for more training. 
Teachers will follow a set curriculum to provide training three times a year for three years at each site. In addition to personal spiritual disciplines and practical ministry instruction, the students will learn the following.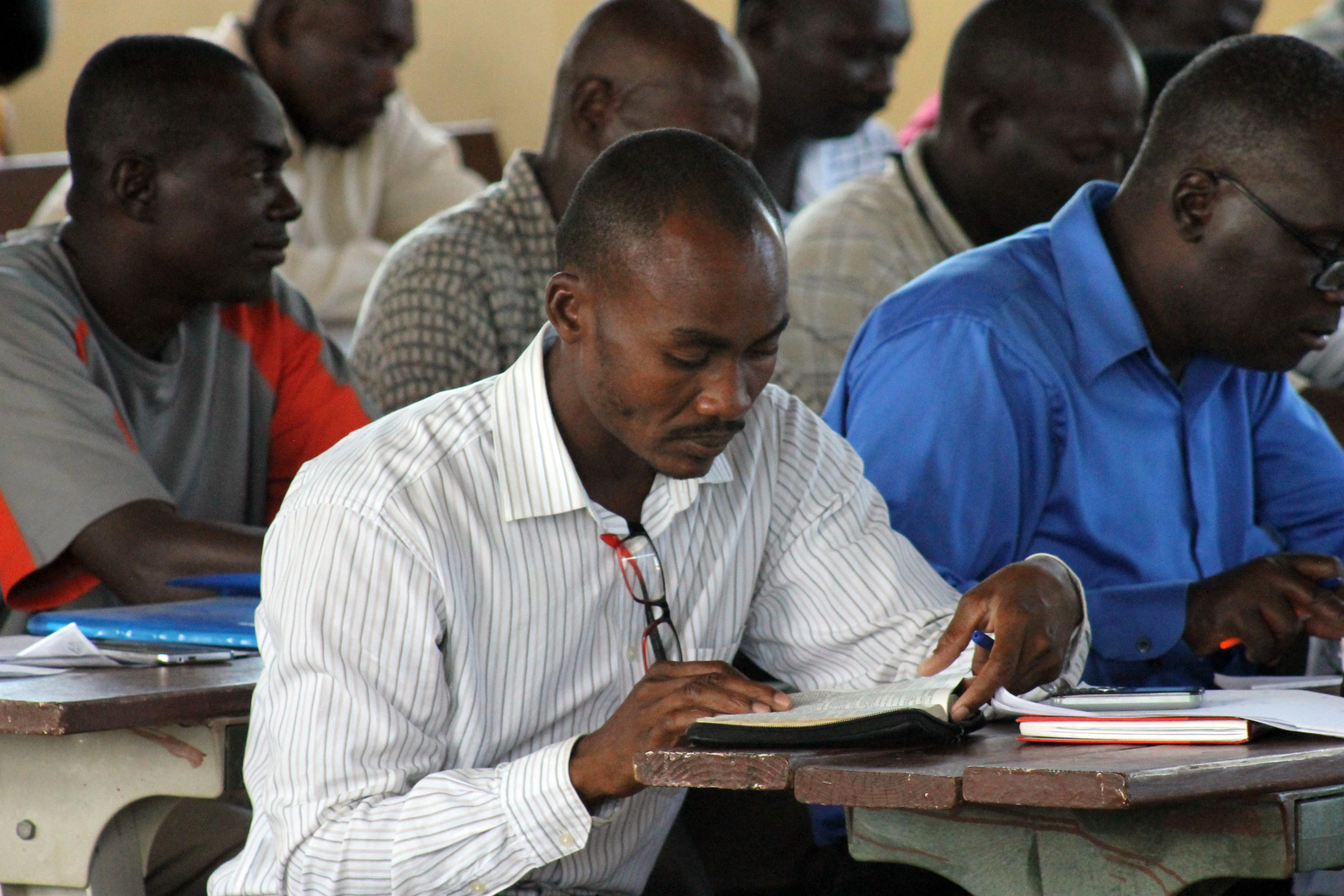 Old Testament
Overview of the Old Testament
Bible Intake
New Testament
Overview of the New Testament
Prayer
Church Doctrine
Christian Doctrine
Scripture Memorization
Course 07

Missions & Church Planting
Missions & Church Planting
Missions and Church Planting
Stewardship
Course 08

Expositional Preaching
Course 09

Family Ministry & Counseling
Family Ministry & Counseling
Family Ministry and Counseling
Silence in Solitude
How We Help
The Women's Institute
In many of the contexts that we serve, women have even less access to Biblical tools. We are working to meet the needs of these women by helping them grow in biblical literacy. Our desire is to see more women coming to faith in Jesus, and equipped with the tools necessary to read, understand, and instruct someone in God's Word.
Training Leaders Year After Year
Global Training Partnership Levels
We believe that church partnerships are the most effective way to meet the need for deep discipleship and theological training around the world. We utilize our nine-course training program for all Global Training Trips. These trainings occur at each site three times a year for three years. Partnering churches can engage with us at one of three levels:
The Great Commission is fulfilled through planting healthy churches. Because RTIM operates out of a biblical understanding of the church and of missions, we are thankful for the opportunity to partner with them.
Our church loves Reaching & Teaching. Their robust theological training, and church-centered approach to missions paired with their pastorally wise and servant-hearted staff gave our students an incredible summer.
Our partnership with RTIM has awakened a heart for missions in our members. We have learned a great deal about serving & teaching cross-culturally, and we look forward to contributing at another teaching site as God opens the opportunity.
Get Answers
Frequently Asked Questions
Consider partnering with others churches in your area to provide teachers for short-term training trips. If that doesn't work, we would love to speak with you about other options.
For security reasons, we cannot list all the countries in which we serve; however, we are excited about the opportunities God has provided from South America to South Asia. If you would like to serve in a particular region or country, let us know.
Yes! We recognize the importance of training women to study the Bible and make disciples. We are continually exploring opportunities for women to serve on our trips. Learn about some of the current opportunities here!
Yes. When needed, we will provide a translator for teaching and general communication.
In order to participate in our Global Training trips, you must be a follower of Jesus Christ, an active member of your local church, and affirmed to teach by your church leadership. You must have an initial conversation with one of our Mobilizers and then complete an application and theological questionnaire. Additionally, you must meet these requirements:
Theological: RTIM operates under the New Hampshire Confession (1853) Revised, the Nashville Statement, and the Danvers Statement. All Reaching & Teaching missionaries, staff, trip participants, and field partners must adhere to each of these three statements of faith.
Medical/Health: Many training sites are remote and may be challenging for a person with certain health concerns to minister in a given setting. For this reason, we work carefully with applicants who have health restrictions/concerns to insure that every person is able to have a safe and healthy trip. If you have specific medical concerns, please discuss this with the Mobilizer in your initial conversation.
At some training sites there are additional ministry opportunities. The most common opportunities include preaching in local churches and other gospel ministry. These are not available at all locations.
A trip may be modified due to political unrest, natural disasters, or other unforeseen circumstances. Our first priority is to reschedule your trip in conjunction with both the students and the traveling teaching team. If this is not possible, we will help you choose another trip.
Typical trips include 5 days of teaching and 2 days of travel for a total of 7 days. Additional travel days may be required due to the remote nature of some training locations or the limited number of flights within some countries. We strive to make travel as efficient as possible.
No, you do not need a theological degree to participate or teach on one of our trips, but you do need to be apt to teach and possess ministry experience. Additionally, some training sites offer other ministry outlets during the trip that will allow those who are not seeking to teach alternate ministry avenues.
Global Training trips average around $2,000 with some trips costing more and some costing less. Airfare has the most significant impact on the cost of a trip.
The cost of your trip covers airfare, ground transportation, food and water, lodging, translators, trip insurance, and an administrative fee. When traveling to countries that require a visa, there is an additional cost with the visa agency. We provide the necessary information for processing visas.
No. For liability and logistical reasons, we must purchase all airline tickets for short-term trips.
We provide coaching and guidance on raising support for your trip; however, we cannot provide any financial assistance for trip participants.
No. The cost of the trip does not include immunizations or pre-trip medical expenses. We recommend that individuals consult with their doctor before participating on a trip. We also recommend that the person visit the US Department of State's website concerning the country of travel. For each trip we purchase travel insurance that covers emergency medical costs during the trip.
No. Trip participants are not able to extend a Global Training trip before or after the official trip.