Church-Strengthening in Missions: Preparing Pastors to Persevere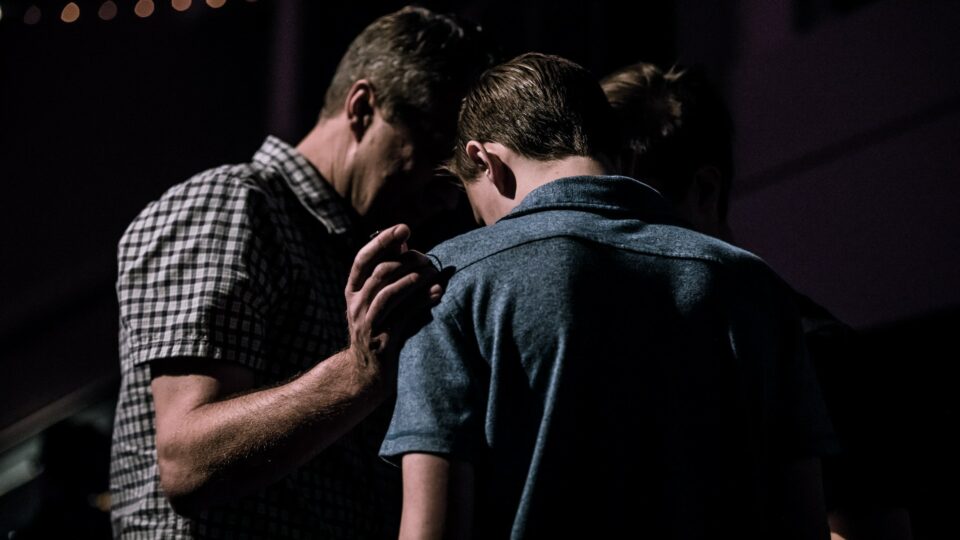 This is part 3 in a 3-part series on church-strengthening in the New Testament. See part 1 here and part 2 here.
I have the privilege of serving as the Practicum Coordinator for RTIM. In this role, I work with 18- to 29-year-olds to prepare them to serve on the field for six weeks with experienced RTIM missionaries. I often tell students who are interested in long-term missionary service that preparing for four or five years now will help them to persevere for the next 40 or 50 years. Unfortunately, far too many missionaries let their urgency and passion overrule their need to prepare. In doing so, they often sacrifice endurance.
Paul on Preparation and Perseverance
The Apostle Paul regularly reminds Christians to persevere. Here's what he says to the Christians in Corinth: "Now I would remind you, brothers, of the gospel I preached to you, which you received, in which you stand, and by which you are being saved, if you hold fast to the word I preached to you—unless you believed in vain. For I delivered to you as of first importance what I also received" (1 Cor 15:1–3). When writing to the Galatians, he ratchets up his rhetoric because their perseverance seems to be hanging in the balance. He writes, "I am astonished that you are so quickly deserting him who called you in the grace of Christ and are turning to a different gospel. . . . For I would have you know, brothers, that the gospel that was preached by me is not man's gospel. For I did not receive it from any man, nor was I taught it, but I received it through a revelation of Jesus Christ" (Gal 1:6, 11–12). Notice he points to his own preparation as a reason for their perseverance. Clearly, Paul wants the churches he planted to stand firm in the faith.
Paul felt the same way about the church leaders he discipled. For example, he raised up Titus and Timothy. He didn't simply seek to share the gospel with them and then leave them to shepherd flocks alone. Rather, he continued to train them in how to lead the people of God. Paul commanded his "child in the faith," Timothy, to persevere in holding fast to the truth, "This charge I entrust to you, Timothy, my child, in accordance with the prophecies previously made about you, that by them you may wage the good warfare, holding faith and a good conscience" (1 Tim 1:18–19). To Titus, also his "child in the faith," Paul exhorted, "[A]s for you, teach what accords with sound doctrine. . . . Declare these things; exhort and rebuke with all authority. Let no one disregard you" (Titus 2:1, 15). Paul had a deep, abiding love for his disciples and the churches he left them to shepherd.
Training on the Mission Field
When missionaries fail to follow Paul's example, all kinds of false teachings can spread—and they have. Whether it's the proliferation of the prosperity gospel, liberation theology, or cult teachings like Mormonism, false doctrine has infiltrated new churches around the world because their shepherds haven't been equipped to fend off the wolves. The goal of theological education and pastoral training isn't mere knowledge transfer; the goal is equipping pastors to persevere so that they themselves can equip their churches to persevere. In doing so, we're following the example of Paul. As Paul Bowers notes, "Paul's vision was not limited to initiatory efforts. If he wishes to go only where there is need for a first foundation to be laid, this does not mean that in such cases Paul is only concerned with putting in that foundation. If he will not build on another's foundation, this does not mean that he is disinterested in construction of what he himself has laid. Paul repeatedly displays commitment not only to founding but also to upbuilding, not only to begetting but also to rearing, not only to planting, but also to nurturing."[1]
If we understand the need for deep discipleship within churches all over the world, then we should be eager to flood the mission field. This is perhaps especially true of those of us who have received theological education from renowned institutions and week-by-week expositional sermons from trained pastors. What a tremendous gift. Even if we never become missionaries ourselves, we can still utilize our own theological training in order to train others.
Reaching & Teaching's Global Training
For this reason, Reaching and Teaching has developed a methodology to deliver theological training to Christian leaders throughout the world via pastoral training modules. The basic approach is to establish week-long training courses, but we don't just do them once. We host them every four months for three years. In these courses, students are trained in spiritual disciplines, theological studies, and practical pastoral concerns.
Ideally, this teaching cultivates long-lasting relationships in which the missionaries raise up nationals who will eventually take over the pastoral training within their own context. In other words, the goal of the training should be reproducible content. Students should pass on what they learn to their local churches via discipling, preaching, and modeling. This methodology seeks to follow the example of Paul and provide churches around the world with leaders who are committed to helping churches persevere in the faith, presenting themselves "to God as one approved, a worker who has no need to be ashamed, rightly handling the Word of Truth" (2 Timothy 2:15).
---
[1] Paul Bowers, "Fulfilling the Gospel: The Scope of the Pauline Mission," Journal of the Evangelical Theological Society 30 (1987): 185-98. Bowers goes on to add, "Remarkably, in the data available to us, whenever members of the team are found dispatched by Paul on a tour they are engaged not in a new evangelistic thrust but in confirming the already existing churches."
Want More Content Like This?
We will deliver Reaching & Teaching articles and podcast episodes automatically to your inbox. It's a great way to stay on top of the latest news and resources for international missions and pastoral training.