A Surprising Christmas Passage—Hebrews 2:14–18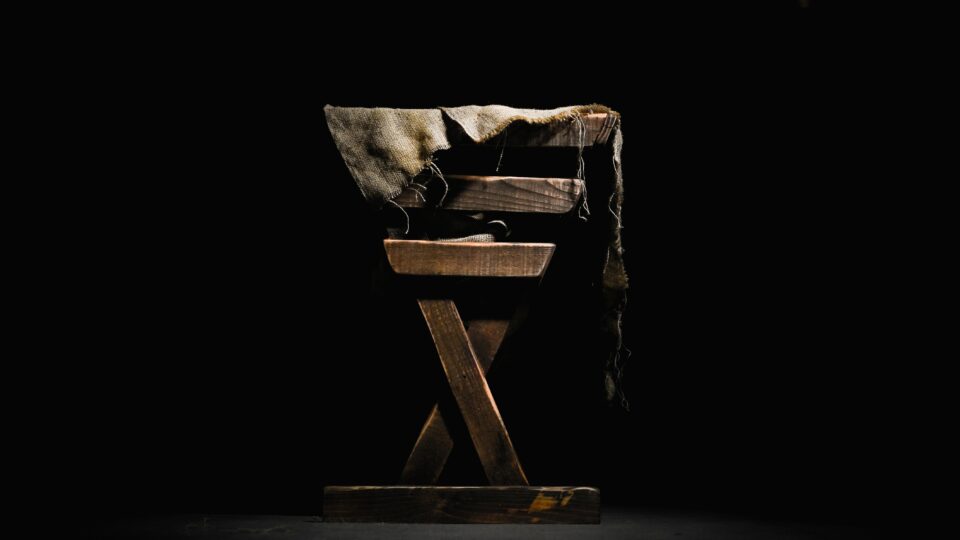 "Why are they singing that song about Jesus if they don't believe in him?"
We hear this question a lot from our kids during Christmas. Our home of Marseille, France has few Christians, but suddenly—around the beginning of December—almost everyone starts to talk and even sing about Jesus. Marseille shares the Christmas traditions of the Provence region, including the popularity of its collectible santons and creches. They're displayed together to represent the nativity scene surrounded by a Renaissance-era Provencal village. These scenes are everywhere, even in governmental buildings. How surprising in a country that makes great effort to keep religion out of the state. These depictions accompany little historical grounding or doctrinal explanation. Sadly, for most people, it's little more than meaningless tradition.
As Christians, however, we have the privilege to share the good news of Jesus coming to earth—what happened and also what it means.
To do so, our instincts often pull us to the beginning of the Gospels. But one overlooked passage text that can help us with the Christmas message is Hebrews 2:14–18. Within a broader discussion of Jesus' superiority to the angels as the ruler of all things and Savior of mankind, this text explains precisely why God the Son took on human flesh. The author writes:
Since therefore the children [those he came to save] share in flesh and blood, he himself likewise partook of the same things, that through death he might destroy the one who has the power of death, that is, the devil, and deliver those who through fear of death were subject to lifelong slavery. (Hebrews 2:14–15)
Jesus took on flesh and blood to die on behalf of humans for two connected purposes. First, by his death he has defeated the devil who exercises his power by seeking to hold people in their sin which brings death. Hebrews 2:9 has already explained that Jesus suffered death "so that by the grace of God he might taste death for everyone." His was a sacrificial and substitutionary death, one that satisfies the claim of justice on sinners. Therefore, his victory over death through his resurrection brings about a second result: deliverance of those who once lived under fear and slavery to sin.
Put simply, the Son of God became a human to overcome death for humans by dying on their behalf. But Hebrews 2:17–18 unlocks another facet of the incarnation. The Son of God also became a human to overcome guilt and temptation for humans by living on their behalf.
Therefore he had to be made like his brothers in every respect, so that he might become a merciful and faithful high priest in the service of God, to make propitiation for the sins of the people. For because he himself has suffered when tempted, he is able to help those who are being tempted.
Again, we see two related results of his ministry in flesh and blood. First, by enduring what other humans experience, Jesus has become a sympathetic and reliable high priest, representing his people in making the wrath-bearing sacrifice for their sins. His sympathy in suffering temptation in human flesh has a secondary result: it enables him to help humans fight their temptations. Through his incarnation, Jesus became both the priest and the sacrifice that bring deliverance from sin and death to those who believe in him.
During this Christmas season, many people sing songs and look at nativity scenes with only vague, sentimental thoughts. They think about the humble birth of a good man, or the inspiring myth of a good teacher. Some people offer no real reflection at all. What a tragedy. As Christians, we need to know the realities in which we rejoice during the Advent season, that the Son of God took on human flesh to live and to die as our Savior. We need to know this for ourselves, and so that we can tell it to others.
Want More Content Like This?
We will deliver Reaching & Teaching articles and podcast episodes automatically to your inbox. It's a great way to stay on top of the latest news and resources for international missions and pastoral training.