A Memorial Stone – A Year in Review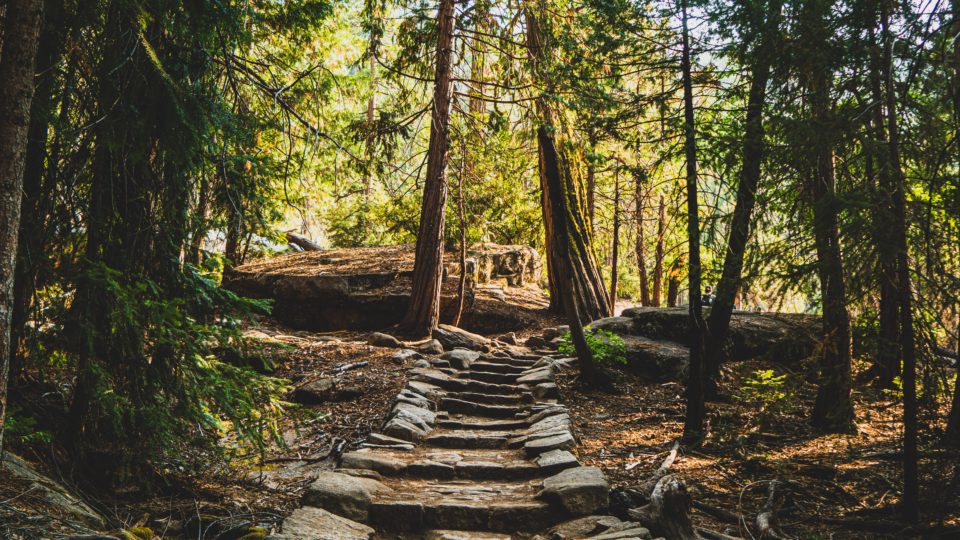 In Joshua 4:1–10, God instructs the people of Israel to lay memorial stones so that they would remember his faithfulness in the years to follow. Consider this post to be a memorial stone in the life of Reaching & Teaching. Whenever we read it, we remember God's faithfulness throughout the last year.
This week marks the one-year anniversary of my appointment as the President of Reaching & Teaching. Never in my wildest dreams could I have planned what has happened in the past year. I love when the Lord does that. The verse I've repeated most often this year is Proverbs 16:9: "The heart of man plans his way, but the LORD establishes his steps." God's grace has marked our organization for these past 365 days, as it did in the months and years prior. And yet, throughout this past year, we've enjoyed unique blessings from God's hand. I don't plan on writing an annual anniversary post, but I want to share with you how good the Lord has been to Reaching & Teaching.
Pandemic Perseverance
Last April, we were still in the early months of the COVID-19 pandemic. We didn't know how long it would last. We essentially suspended our short-term ministry, even as our short-term team remained in constant communication with partners around the globe. In recent months, our teams have started travelling again. Some of our training sites have hosted graduations for those who completed nine weeks of training in the last few years.
This past year, our missionaries have exhibited incredible faith. From Ecuador to Japan to the Middle East, no matter their location, they've leaned into the Lord while all around them seems like sinking sand. Some have had to leave their fields of ministry. Some have lost family members suddenly. It's been a year marked by unplanned stateside visits, some of which lasted much longer than expected. Through it all, I've been amazed by the perseverance of our missionaries and staff.
What evidence of God's grace.
New Team Members
Another unexpected blessing has been our new team members. We've just added six more units at a recent Board Meeting. Since September, our global team of missionaries has grown by 41%. We've appointed workers to nine new areas in Europe, North Africa, the Middle East, South Asia, and East Asia.
The growth of our global team wouldn't be manageable if it wasn't for growth on our stateside team, which is why I'm so thankful that our stateside staff has grown by 110% since September. We've added people to help us get better at member care, mobilization, and operations. All of these staff members are dedicated to raising their own support—a spectacular feat in the midst of a global pandemic.
Again, what evidence of God's grace.
In July, we re-branded with a new website and a new logo. While that may sound unimportant, it actually enabled us to re-articulate our core convictions: making mature disciples, establishing healthy churches, and training local leaders. These three phrases have clarified our overarching belief that good ecclesiology begets good missiology. (You can read more about that here.)
Convictional Clarity
Last spring, the pandemic halted all of our travel plans. Obviously, this is less-than-ideal for a missions organization. And yet, this pause gave us the time to think carefully about how we wanted to reorient our language. It gave us time to consider how sending and supporting missionaries complements our convictions about the local church. In our normal hustle-and-bustle, it would have taken much more time to ensure our operational procedures matched our mission. While the pandemic seemingly slowed down everything else, it actually gave us the opportunity to fast-track changes that could have taken years under normal circumstances.
What a surprising note of God's grace.
Leaders Ascending
Over the past year, I've been reminded again and again and again how God has blessed Reaching & Teaching with wonderful leaders. Peter Brock and AJ Gibson are incredible gifts. As regional leaders, their wisdom and experience has been invaluable. It's a privilege to serve alongside them.
Chad Ireland has stood at the helm as our Director of Operations. He has admirably administered innumerable changes in our operational procedures over the last year, and he did it all with unbelievable steadiness. Scott Mescher has expertly led our short-team teams through postponement after postponement; as we resume overseas training, I can't wait to see fruit from his work after a year of delay. A few weeks ago, we announced that Rachel Ware would lead our team of mobilizers—an obvious decision given her impeccable leadership skills.
I could keep going. Reaching & Teaching is full of godly and capable leaders—men and women both stateside and overseas. I can't wait to see how the Lord uses them in the years ahead.
For the past year, God's grace to our organization has been impossible to miss. It's been a joy to witness in my role as president. I can't wait to see what He has planned for us in the days and months and years ahead. Let's get to work.
Want More Content Like This?
We will deliver Reaching & Teaching articles and podcast episodes automatically to your inbox. It's a great way to stay on top of the latest news and resources for international missions and pastoral training.