The Necessity of Prayer in Missions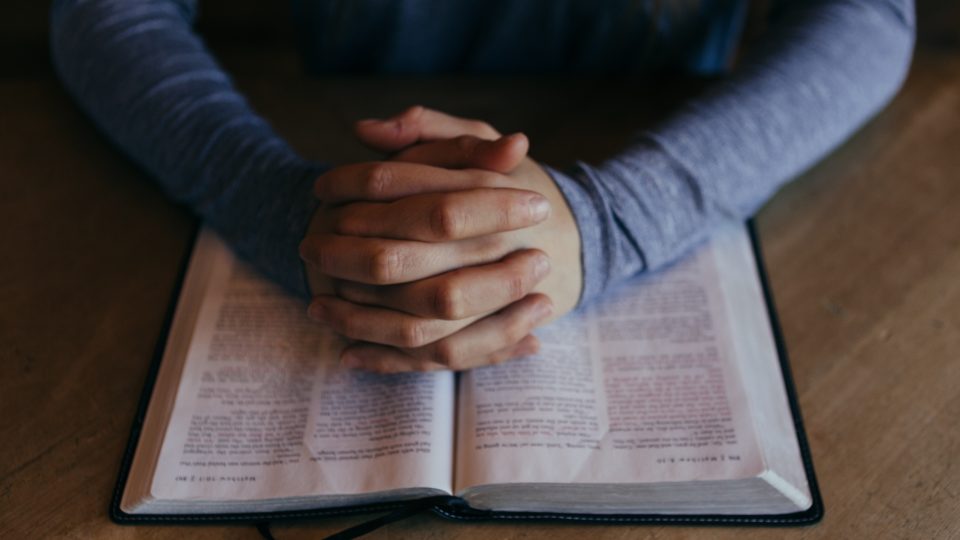 My family and I are in the long process of moving to Kenya as missionaries with Reaching and Teaching. As you can imagine, we face a seemingly endless to-do list: purging our possessions, completing our medical visits, preparing to learn the Kenyan language and culture, and raising support. Like the cardboard boxes strewn across our temporary apartment, these tasks clutter our mental space.
This feeling of mental preoccupation isn't unique to my family and me. Whether you're heading overseas on a long-term assignment or preparing to send a team on a week-long trip, details always demand our attention.
This is unavoidable, but it can also be dangerous. We can spend so much time focusing on strategy and logistics and preparation that we neglect a vital component: prayer. When we're going out as heralds of the Kingdom—whether for a week or for a lifetime—prayer must be a non-negotiable. We must resist the ever-present temptation to let this discipline fall to the wayside. We must ensure it gets more than a cursory treatment.
If we want our work to be both faithful and fruitful, then we must commit to fervent prayer, a practice we see consistently throughout the New Testament. To that end, I want to examine how prayer informs our sending, our fruitfulness, and our perseverance. I'll end with a few suggestions on how we can cultivate prayerfulness in our congregations.
Prayer and Sending
Churches should evaluate everyone who wants to be sent out as ministers of the gospel. This includes missionaries. As we send out missionaries, we often focus on how we can help train them theologically and support them financially. That's great. Missionaries need good theology and enough money. But we can do all that and still set them up for failure if we don't commit to praying for them.
Acts 13 describes the sending of Barnabas and Saul. The Holy Spirit led the church in Antioch to send out the duo. But before sending them out, do you remember what the church did? They prayed for them (Acts 13:3).
Churches should commit to faithfully praying for their missionaries from the very beginning.
We've tried to ensure this in our own process. We invited our pastors and the whole congregation to pray for us as we discerned our missions agency, our location, and our timeline. Missionaries face a host of stressful decisions as they prepare to move overseas, so it's important for churches to pray and offer counsel along the way.
Prayer and Fruitfulness
Missionaries need prayer both as they leave and while they're gone. It's not merely a one-time event. The Apostle Paul regularly calls churches to pray for him and his ministry. In Colossians 4:2–4, he tells his readers, "Continue steadfastly in prayer, being watchful in it with thanksgiving. At the same time, pray also for us, that God may open to us a door for the word, to declare the mystery of Christ, on account of which I am in prison—that I may make it clear, which is how I ought to speak."
Likewise, in 2 Thessalonians 3:1, Paul implores the church, "Pray for us, that the word of the Lord may speed ahead and be honored." Paul was a zealous evangelist who nonetheless knew he needed to depend on the power of the Spirit.
Missionaries aren't super heroes. We don't have access to super-powers that so-called "normal Christians don't have." We're but weak men and women calling out to spiritually dead men and women to believe in the God-man who lived perfectly, died in our place, and was raised for our justification. What's more, many of us are trying to proclaim this message in a different language while living in a cross-cultural setting. What chance of success can we hope for? None, if we're relying on our own strength, our own mental reasoning, or our own persuasive skill. Our only hope is that the Spirit would empower us to faithfully and persistently proclaim the Good News, and that his resurrection power would work through our preached message.
Prayer for Perseverance
Paul requested prayer for fruitfulness. He also requested prayer for protection and perseverance.
Paul wrote Philippians from a prison cell. As he sat there, awaiting trial, he wrote about how much their prayers sustained him: "I know that through your prayers and the help of the Spirit of Jesus Christ this will turn out for my deliverance" (Philippians 1:19). Paul knew these fellow saints were praying for him, and he knew their prayers resulted in the Spirit of Christ helping him to testify boldly as he stood trial.
Elsewhere, in 2 Thessalonians 3:2, Paul asked the church to pray for his protection from those who opposed the Christian faith. "Pray for us," he wrote, "that we may be delivered from wicked and evil men. For not all have faith." In the same way, we go out in a dangerous world filled with people and spiritual forces who despise our mission and our message. Thankfully, our risen King has authority over all of creation. So when fear or fatigue grips us, we can confidently go to God in prayer.
Cultivating Prayer in Your Congregation
So missionaries need churches who pray for their sending, their fruitfulness, their perseverance, and their protection. How do we cultivate this kind of prayer in our churches?
If you're a pastor, this is part of your job. So I'm going to talk to pastors for a moment. How do you do this? Of course, you could do a sermon series on prayer—perhaps by going through the Lord's Prayer or highlighting aspects of Paul's prayers. But there are other ways to shape your church's prayer that don't involve explicitly teaching on the subject. Here are a few:
Use your pastoral prayer.
In my church, our pastors always include another local church pastor and an international missionary in their pastoral prayers. We do this because we want our congregation to be mindful that gospel work in our city is much bigger than our congregation. We also want them to be mindful of those serving Christ overseas. Consider picking a handful of local churches and international missionaries to rotate in your weekly pastoral prayer. This will be a great model for your church.
Invite like-minded missionaries to share in your service.
The deeper the relationship, the more likely your congregation will pray for someone. Inviting missionaries to share about their ministry will give you an opportunity to pray for them, and it will encourage members to know them and to pray for them. If you invite the same missionaries over the years, then your church will have the blessed opportunity to hear testimonies of how the Lord has answered his people's prayers. This will bolster your congregation's confidence in prayer.
Our church has a prayer calendar that members can use to pray for every member over the course of a month. We also list partnering international missionaries. This creates an expectation that the congregation will pray for one another and for partnering workers. If your church doesn't have a prayer calendar, consider creating one, even if it would take more than a month to pray for each member and partnering missionary.
Prayer is a great gift from our triune God. It's one of God's means of building our faith and accomplishing his purposes for our lives and his world. Prayer provides hope for finite workers who face an infinite number of challenges. To quote Charles Spurgeon, "Prayer girds human weakness with divine strength, turns human folly into heavenly wisdom, and gives to troubled mortals the peace of God. We know not what prayer cannot do!"
May we be a people who regularly experience the comfort, hope, and power of prayer.