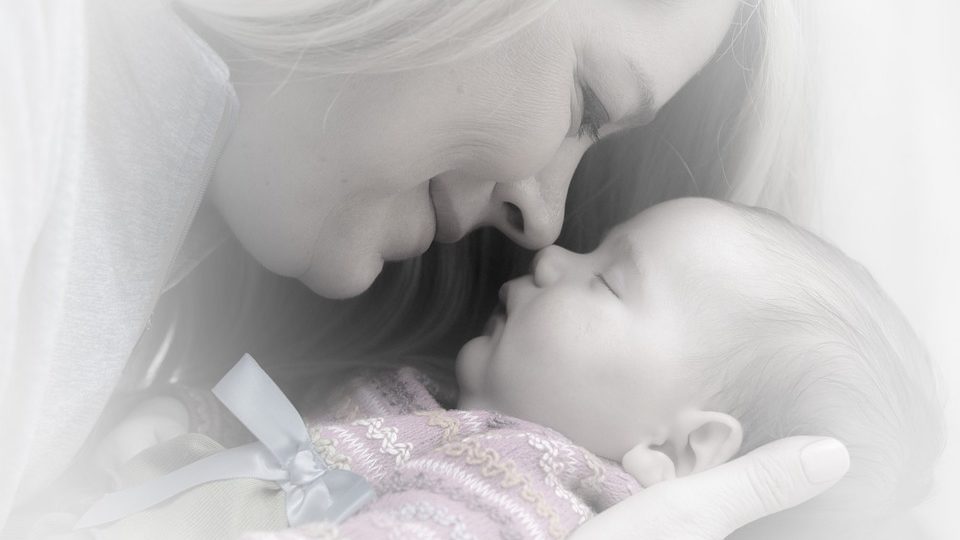 Guest article by Mike Pettengill 
The most complicated position on the mission field is not the church planter, teacher, or Bible translator. Indeed, the most conflicted calling on the mission field belongs to the missionary mother and wife. It is difficult for women to grasp the elusive balance of being simultaneously content with their efforts given both to their family and also to their ministry.
The missionary mother and wife possesses an internal pendulum which swings between family and ministry. She seldom finds joy in her service to family and ministry at the same time. These women too often feel that when their families are flourishing, they are neglecting their ministry. And, when their ministry is thriving they are forsaking their families. This struggle results in a never-ending cycle where the missionary mother and wife perceives she is either failing at home or failing at missions.
God-Honoring Women
Throughout Scripture, women played a vital role in the global advancement of the gospel and the spreading of God's grace and mercy. Miriam led the women in worship (Exod 15:20-21). Women were gifted by God to use their skills to construct the tabernacle (Exod 35:25-26). Deborah judged Israel (Judg 4:4-5). Huldah prophesied (2 Chr 34:22-27). Anna served in the temple (Luke 2:36-38). Lydia's heart was opened by God to pay attention (Acts 16:16). Phoebe was recognized by Paul as a servant in the church (Rom 16:1). Priscilla was a fellow worker of Paul's and a teacher of Apollos (Acts 18:26, Rom 16:3). Eudoia and Syntyche were laborers in the gospel (Phil 4:2-3). Junia was an imprisoned disciple (Rom 16:7). No doubt, many of these woman also simultaneously raised children, kept a home and supported the work of their husbands.
Women have a proud history in modern missions. In 1812, Ann Judson became the first female missionary from the United States. Until her death in 1826, Ann both helped translate the Bible into Burmese and cared for her home and family. Today, according to David Barrett & Todd Johnson, women account for 46% of all missionaries.
The Role of Women
Women on the mission field should not simply learn to be content with their discontentment. Enduring an unsatisfying role in global evangelism is unacceptable. Women receive a calling to participate in the Great Commission that is all their own and not always linked to the calling received by their husbands. However, the role and contributions of women is too often devalued. It is incumbent upon missionary leaders, mission sending agencies, and churches to champion the role of women and treat them as co-laborers for Christ. It must never be forgotten that women are made in God's image and are equal to men in dignity and worth. We must affirm the unique gifting and contributions only women can make.
Women have so many ways they can glorify God and contribute to the expansion of a ministry. But women who choose to focus on raising their children and keeping their home should also not be viewed as less of a contributor. As one author said, "Your greatest contribution to the kingdom of God may not be something you do but someone you raise." Women must rejoice in their giftings. Likewise, missionary partners must celebrate the varying ways women contribute to missions.
In her book Let Me Be A Woman, missionary mother and wife Elisabeth Elliot exclaimed,
"It is a naive sort of feminism that insists that women prove their ability to do all the things that men do. This is a distortion and a travesty. Men have never sought to prove that they can do all the things women do. Why subject women to purely masculine criteria? Women can and ought to be judged by the criteria of femininity, for it is in their femininity that they participate in the human race. And femininity has its limitations. So has masculinity."
All too often we concentrate on what women can't do more then we facilitate what they can do with their God-given gifts. Missionary mothers and wives should be mentored, discipled and trained to accentuate their strengths.
Changing Our Perspective
Women must celebrate and respect the undeniable fact God made men and women different. If a woman is called to be a full-time mother, she should do that with joy to the glory of God. If it is full-time missions she seeks, she should serve wholeheartedly. If a missionary mother and wife desires to do both jobs simultaneously, she must avoid self-ridicule and unrealistic expectations.
Rejoice in your role, ladies. God made you abundantly capable of being a mom or a missionary or both. Pray, plan, balance, and don't feel like a failure if you have to step away from missions work to serve your first ministry calling — your family.
A change of perspective must not fall solely to the women. Fellow missionaries, supporting churches, and sending agencies must be proactive and supportive. Women bring a different set of skills to missions than do men. In many ways, the skillset of a women is precisely what is called for to advance the gospel. Too frequently we prioritize male dominate traits above female traits. This is unbiblical. Every missionary is called to serve God to the fullest of his or her ability. No missionary should be evaluated in comparison to others.
Women have a unique value as disciples of Christ. Those who send and support missionaries must strive to keep the missionary mothers and wives involved and properly utilized and not treated as if they were lesser missionaries. Let's pray that missionary mothers and wives feel the freedom to balance their roles on the mission field as they see fit, as the rest of us cheer on our sister servants.
Want More Content Like This?
We will deliver Reaching & Teaching articles and podcast episodes automatically to your inbox. It's a great way to stay on top of the latest news and resources for international missions and pastoral training.