5 Ways to Help Missionaries Get Ready to Go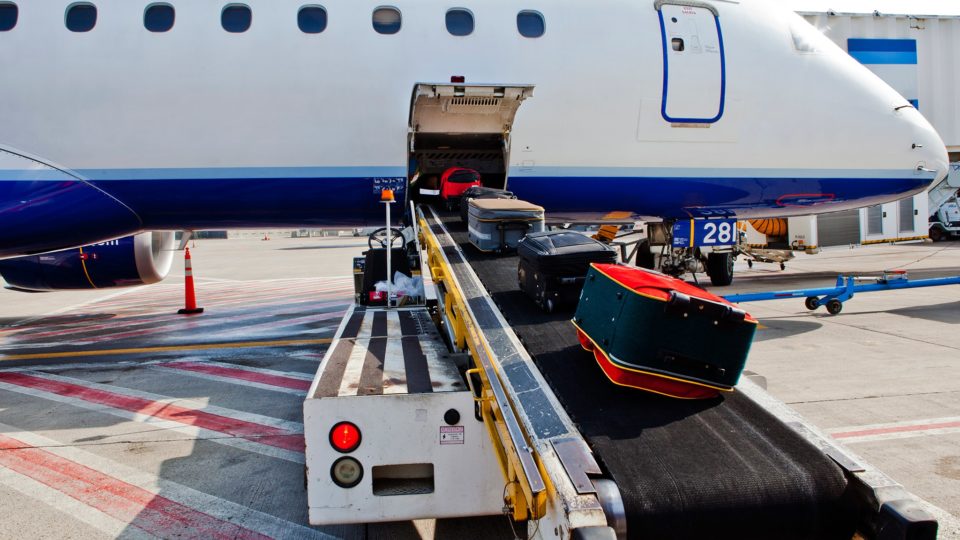 Sending missionaries is a big task. Usually the majority of the details for deploying to the field fall to the missionary. This cannot be helped because family budgets, support-raising, and travel paperwork is very personal. Yet there remains much for those around the missionary to do to help prepare and launch them. There are numerous ways to do this, but here are five ideas to get you started.
Pray for the missionary regularly:

Your missionary (and family) are facing a lot of changes, and you are probably thinking you couldn't handle all that they are going through. I can assure you that they don't think they can handle it all either. There is a sense of abiding trust in the good plan of God and an excitement that carries them forward, but it is still hard. In all likelihood, you won't be able to do much to lift the burdens they are carrying. But you can pray to the Lord who saved them and is sending them to draw near. You can pray for their needs to be met. You can pray for opportunities to help. We should pray no matter what else we end up doing. Pray with the confidence that the Lord is able to do more than you can ask or think.  

Give early to support the work:

Perhaps the biggest concern that the new missionary unit is facing is locking down support. Once support has been secured, plane tickets are purchased, visas can be sought, and the housing search can begin. If you are confident in the character and calling of the missionary, go ahead and start your support. That provides the momentum that is necessary to keep pushing forward in support-raising and other details. It gets your missionary to the field faster and more encouraged!

Help the missionary and their family get some rest before leaving:

The frantic push to deployment means saying goodbye to many people, traveling around asking for support, selling many earthly possessions, securing non-sellable items for the future, and dozens of other stressful tasks. This is where you can potentially get involved. You can help plan the yard sale or finding storage for essential items that the missionary wants to keep. If the missionary has children, help provide childcare for date nights and during times when errands need to be run. Maybe as a church you can help provide a weekend of time in a restful place for them. The days leading up to the international move will be full of turmoil and stress. Anxiety will be at an all-time high. If your missionary has been running all over the place taking care of everything, then the move can be debilitating. A little help and rest can be a balm to get them through it. 

Ask tough questions about their spiritual readiness:

I hesitate to offer this an encouragement to a general audience. You might not be in the right position to ask tough, direct questions. But if you are relationally positioned to ask hard questions like these, you need to find out if they are ready. Fears of inadequacy are the natural companion for steps off into the unknown, but sometimes there are other issues. Prayerlessness, bitterness, suspicion that people are tired of hearing about missions, burnout, loneliness, and physical fatigue plague missionaries. It would be a sad thing if your missionary left with those thoughts in their heads. The lead-up to deployment is often the place where the seeds of missions stress are planted. Your missionary might never recover from the sprint to deployment without relying on the grace of God to hold them up. You might have the relationship needed to help guide their next steps.

Be ready to help in practical ways as deployment draws near: As mentioned above the details for deployment seem endless. You can step up and ask about childcare needs, but what are some other practical things you can do? Ask about housing in the final days. A short inconvenience for you might be just the thing to alleviate questions about where they can stay the week before leaving. Ask about transportation to the airport. For some, it is easy for family to step up and take care of transportation, but for bigger families it can be harder to get transportation. Maybe your church can use its bus or van to get everyone and the luggage to the airport. The offer of transportation, childcare, and housing can be a huge anxiety reducer in the days leading up to deployment.
My wife and I have had many people step up as we prepare to be sent out, and it never fails to bring thankfulness to the Lord to our hearts. What a joy to see the Lord work! What a joy to know that people love us and want us to succeed! I hope that you will take as many opportunities as the Lord provides to help send your missionaries out well. 
Want More Content Like This?
We will deliver Reaching & Teaching articles and podcast episodes automatically to your inbox. It's a great way to stay on top of the latest news and resources for international missions and pastoral training.