"Go therefore and make disciples of all nations, baptizing them in the name of the Father and of the Son and of the Holy Spirit, teaching them to observe all that I have commanded you. And behold, I am with you always, to the end of the age."
Global Training
Theological Training Trips
Do you have the gift of teaching and a heart for ministry? If so, let's work together to provide theological education and leadership training to church pastors and leaders around the world. We'll cover the logistics and lead you and a small group of other trainers on a one to two-week-long training trip. You'll work alongside our established global partners and provide crucial teaching using our nine-module training program. Together we can begin to close the gap on theological education and raise up mature disciples.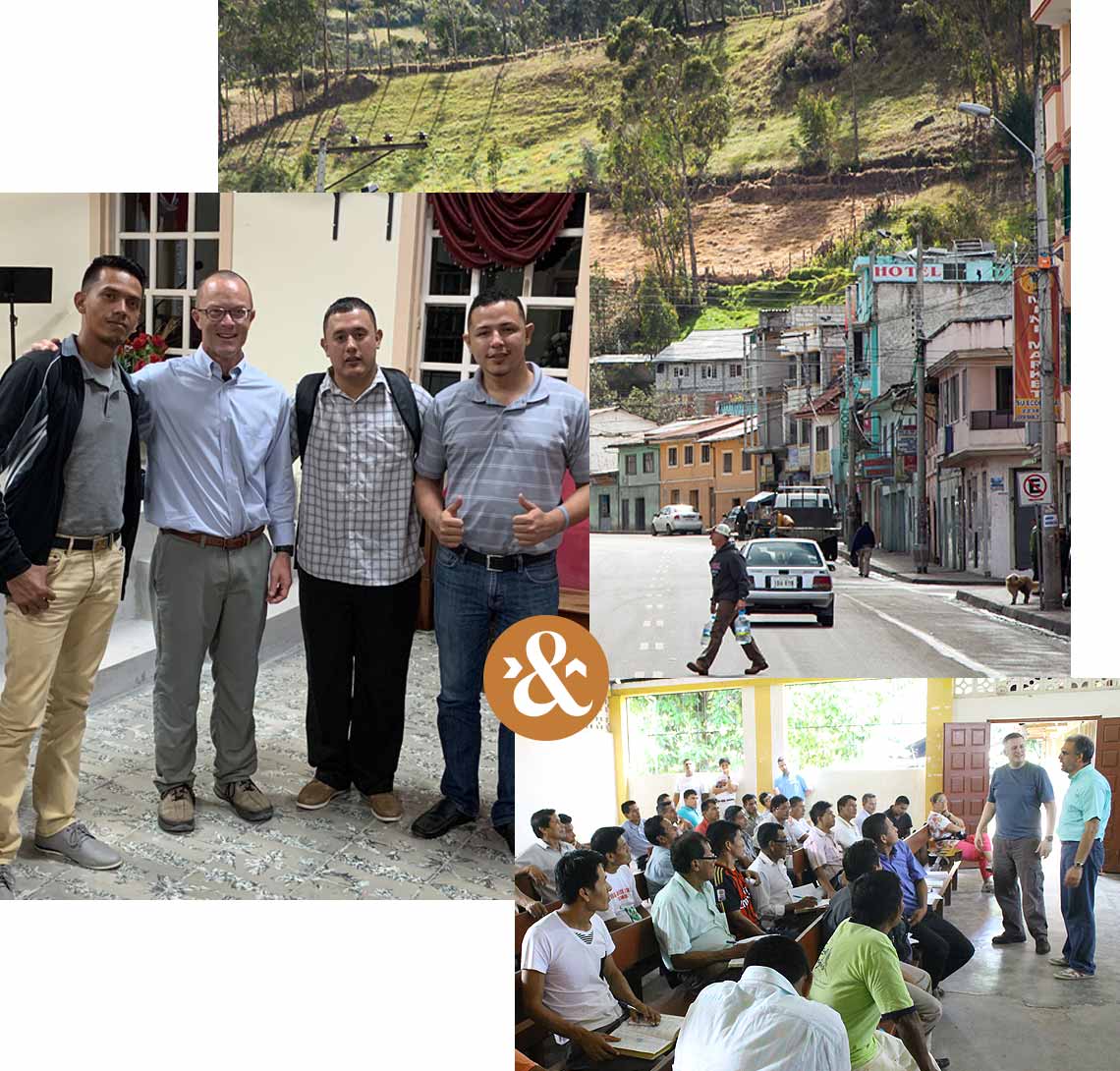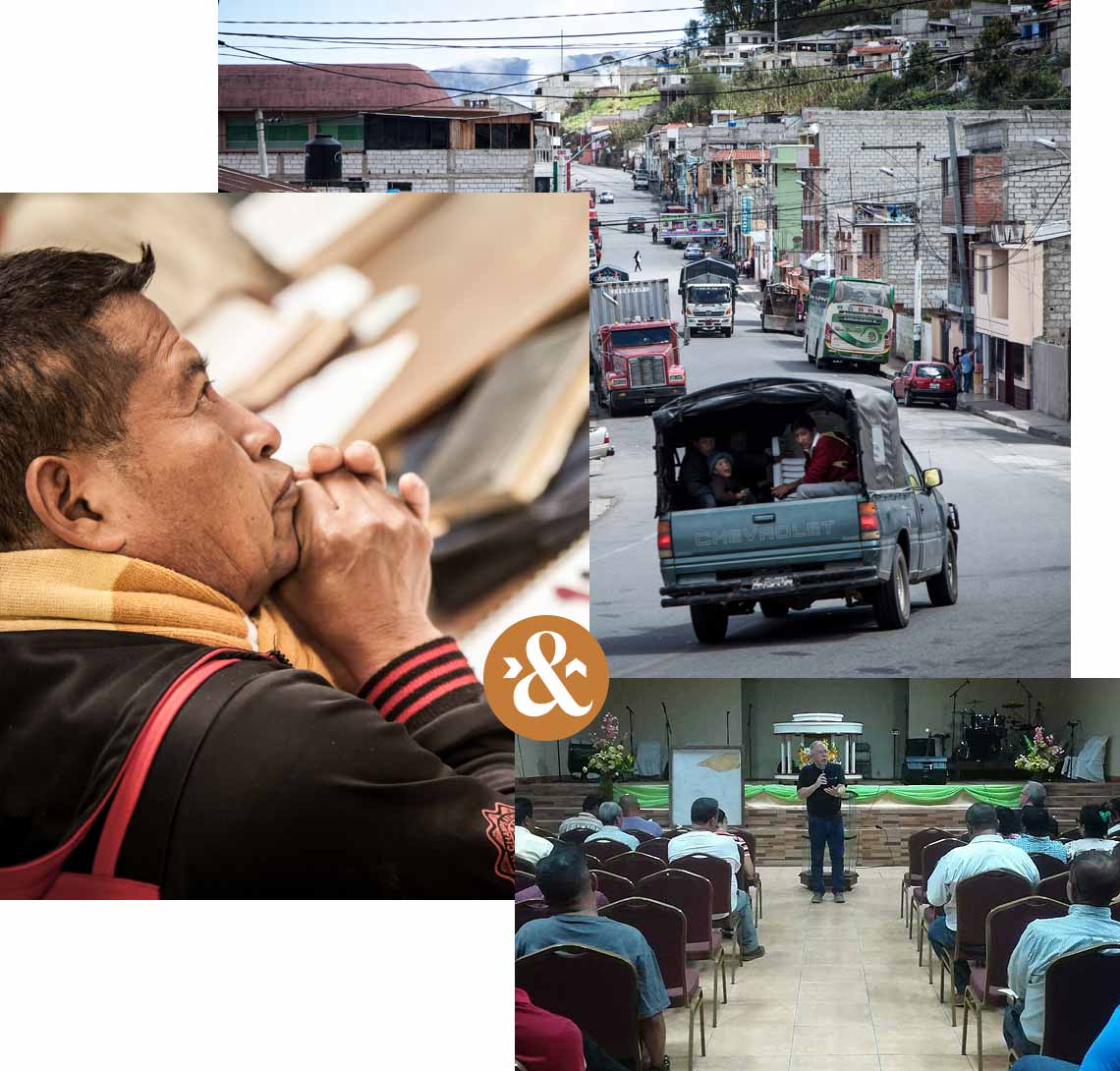 Are you passionate about seeing Jesus glorified through his church among all nations? Do you want to commit to a life of investing in making mature disciples, establishing healthy churches, and training local leaders around the world? We want to come alongside qualified men and women whose local church has discipled and affirmed for such work. There are a variety of ways that you can serve alongside our long-term teams using your unique gifts.
Preview Day
Expand Your Missions Horizons
Whether you desire to move overseas as a long-term global worker or are looking for ways to mobilize your church towards global missions, our Preview Day is a great place to learn more about the heart and opportunities of Reaching & Teaching. We would love to have you join us!
Get Answers
Global Training Trips FAQ
Typical trips include 5 days of teaching and 2 days of travel for a total of 7 days. Additional travel days may be required due to the remote nature of some training locations or the limited number of flights within some countries. We strive to make travel as efficient as possible.
Yes! We recognize the importance of training women to study the Bible and make disciples. We are continually exploring opportunities for women to serve on our trips. Learn about some of the current opportunities here!
No, you do not need a theological degree to participate or teach on one of our trips, but you do need to be apt to teach and possess ministry experience. Additionally, some training sites offer other ministry outlets during the trip that will allow those who are not seeking to teach alternate ministry avenues.
In order to participate in our Global Training trips, you must be a follower of Jesus Christ, an active member of your local church, and affirmed to teach by your church leadership. You must have an initial conversation with one of our Mobilizers and then complete an application and theological questionnaire. Additionally, you must meet these requirements:
Theological: RTIM operates under the New Hampshire Confession (1853) Revised, the Nashville Statement, and the Danvers Statement. All Reaching & Teaching missionaries, staff, trip participants, and field partners must adhere to each of these three statements of faith.
Medical/Health: Many training sites are remote and may be challenging for a person with certain health concerns to minister in a given setting. For this reason, we work carefully with applicants who have health restrictions/concerns to insure that every person is able to have a safe and healthy trip. If you have specific medical concerns, please discuss this with the Mobilizer in your initial conversation.
At some training sites there are additional ministry opportunities. The most common opportunities include preaching in local churches and other gospel ministry. These are not available at all locations.
Yes. When needed, we will provide a translator for teaching and general communication.
Global Training trips average around $2,000 with some trips costing more and some costing less. Airfare has the most significant impact on the cost of a trip.
The cost of your trip covers airfare, ground transportation, food and water, lodging, translators, trip insurance, and an administrative fee. When traveling to countries that require a visa, there is an additional cost with the visa agency. We provide the necessary information for processing visas.
No. For liability and logistical reasons, we must purchase all airline tickets for short-term trips.
We provide coaching and guidance on raising support for your trip; however, we cannot provide any financial assistance for trip participants.
No. The cost of the trip does not include immunizations or pre-trip medical expenses. We recommend that individuals consult with their doctor before participating on a trip. We also recommend that the person visit the US Department of State's website concerning the country of travel. For each trip we purchase travel insurance that covers emergency medical costs during the trip.
A trip may be modified due to political unrest, natural disasters, or other unforeseen circumstances. Our first priority is to reschedule your trip in conjunction with both the students and the traveling teaching team. If this is not possible, we will help you choose another trip.
No. Trip participants are not able to extend a short-term trip before or after the official trip.
Get Answers
Long-term Missionary
Frequently Asked Questions
Our missionaries are not restricted to any particular country or region. We are now deploying missionaries across the globe. For security reasons, we cannot list all the countries in which we serve; however, we are excited about the opportunities God has provided from South America to South Asia.
We currently send long-term missionaries to form teams in Africa, Europe, Southeast Asia, the Middle East, and Latin America. However, we desire to see our missionaries spread around the world.
We want to support each missionary's discerning calling, with the primary focus being a balanced missiology that focuses on evangelism and church planting as well as discipleship and leadership development among the people groups of the world.
It generally takes between 12 and 18 months for an applicant to leave on their assignment after submitting their initial inquiry. See our application process to learn more about what you'll be doing during this time.
Yes. Missionaries raise the finances necessary for their life and ministry on the field. We provide ongoing organizational support to our missionaries from the time of initial support-raising, through language training, and while on the mission field.
The amount of money that our missionaries raise depends heavily upon their ministry location and the size of their family. Missionaries should expect to raise at least $50,000 for annual salary and an additional $50,000-80,000 for one-time deployment and training costs.
We recommend that each missionary raise a 2-3 month surplus to avoid debilitating funding situations. However, if funds dip below 85%, we will require the missionary to return to the U.S. to reignite support efforts. We encourage all of our missionaries to maintain excellent, helpful communication with their support partners. If a missionary heads to the field fully funded with 2-3 months reserves and communicates well with his financial partners, only an extreme circumstance would require him to come home for support reasons.
Our missionaries are responsible to handle their own housing, medical, and transportation logistics. If the missionary chooses, we can provide counsel and help wherever possible, such as providing travel logistical support. Concerning financial logistics, Reaching & Teaching contracts with Cedarstone Partners to handle HR matters, payroll, ministry expense reimbursements, donor receipts, and more.
It's common for our long-term missionaries to take a furlough every three to four years. We ask that all missionaries remain on the field during the first year of language acquisition.
Children's education quality and options vary from country to country. We can certainly provide counsel and examples of what other missionaries have chosen for their family, but the decision is ultimately left to the missionary parents. Some of our missionaries send their kids to public or private school, while others choose to homeschool.
RTIM offers an optional group health plan option and retirement benefit to full-time employees.  Each employee is responsible to raise sufficient funds to opt-in to these benefits.