Counting the Costs of Missions Travel During Covid-19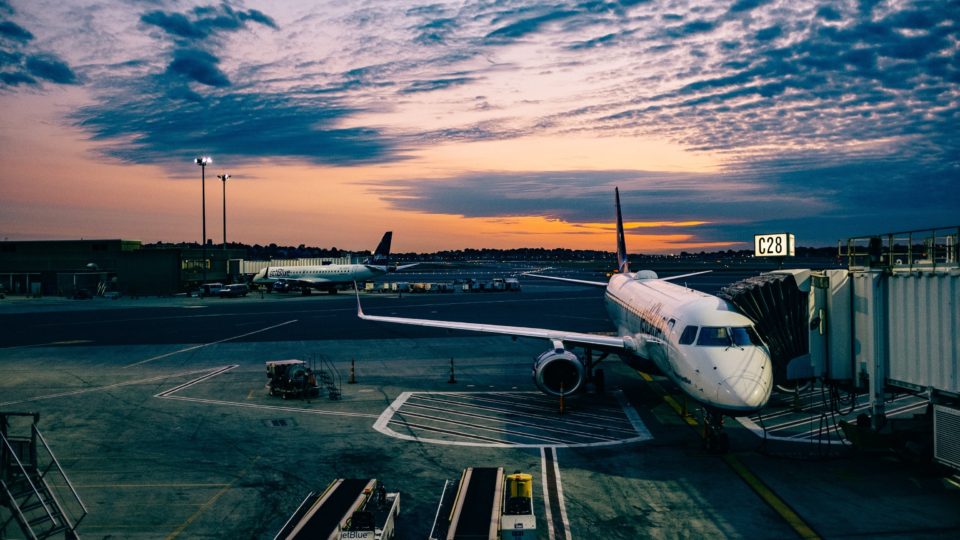 Covid-19 has brought about a host of new questions about international travel, which means it has brought about a host of new questions about missions in general and short-term trips in particular. Many of us are eager to get to the field to do the work of the Kingdom for God's glory. We look forward to the day when decisions about short-term trips are made comparatively simply, but we're not there yet, so we need wisdom.
To help guide our thinking, praying, and planning, I want to highlight some unusual considerations that must be taken into account.
1. Consider government requirements regarding international travel.
As of January 26, 2021, the United States government requires everyone flying under a U.S. passport to present documentation proving a negative Covid-19 test in order to board a return flight to the country. This test must be done within 72 hours of departure, which means team members must get a test and its results within the 72-hour requirement. Many host nations also require a negative test to enter the country within the same time frame or less.
Considering these requirements, these questions must be asked:
Does the host nation require a recent negative test before entering the country?
Is my team willing to incur the costs of such a test?
Does the host country require health insurance that will cover care within the country?
What will happen if a team member tests positive days before the trip begins?
Is it even possible to get the required test with quick results in the place we're planning to visit?
If a test comes back positive and a team member cannot return home immediately, what's the requirement for quarantining (costs, location, etc.)?
If a team member tests positive, how will we provide housing, food, and healthcare while they are quarantining in the host country?
Who, if anyone, will be required to or be able to stay with the quarantined team member?
Is the host country able to provide adequate healthcare for a team member who must remain there?
Will the host country require our team to quarantine immediately upon entry before any ministry can begin?
2. Consider field concerns.
We also need to consider the risks to our hosts on the field. We should be asking questions like:
Is the host church/community comfortable with our team coming? Would we be placing an extreme burden on them? (Remember that there's often a cultural impulse to express willingness for a team to come even if there are grave concerns about the project. Some cultures, for hospitality's sake, cannot tell a team not to come.)
Are we running the risk of carrying the virus into an indigenous community which is not equipped to deal with the potential healthcare needs?
Will fear of the virus or stay-at-home orders in the host country and community limit our ability to achieve our ministry goals? Will we be able to interact with people once we arrive?
3. Consider personal costs.
Finally, we need to ask ourselves some personal questions:
Am I willing to run the risk of bringing the virus (or a new strain of the virus) back home?
What will be the personal impact on my family, ministry, or work if I'm required to stay in the host country to quarantine, recuperate, or wait for a negative Covid test result?
Will my health insurance pay for healthcare in a foreign country?
Do I have the economic resources to pay for a potentially extended stay in the host country?
Our agency is considering these questions as we think about resuming short-term ministry. Some might think I'm implicitly saying such trips are not worth it right now. But that's not true! I'm eager to get "back in the saddle," but I also know myself. I know I want to say yes to every opportunity set before me.
However, the Word of God instructs us to count the cost of following Christ (Luke 14:25–33). It speaks of our need to trust God for his grace and blessing as we go (Deuteronomy 31:6,8; Joshua 1:3–9; Psalm 23:3–4; 121:7–8), and to make all of our travel plans according to God's will (James 4:13–15).
There has always been some risk to overseas travel. The possibility of getting sick in a foreign country isn't new. It's simply more prominent in 2021. Nonetheless, we should never operate out of fear. Instead, we should simply count the cost and make decisions as we weigh the various realities before us. If, after counting the costs, the Lord says we must go, then we must go.
Whatever you decide during this strange season, let's all pray that the doors will quickly open for us to do Great Commission work in the days and years to come.
Want More Content Like This?
We will deliver Reaching & Teaching articles and podcast episodes automatically to your inbox. It's a great way to stay on top of the latest news and resources for international missions and pastoral training.