5 Things to Remember Before You Go on a Short-Term Missions Trip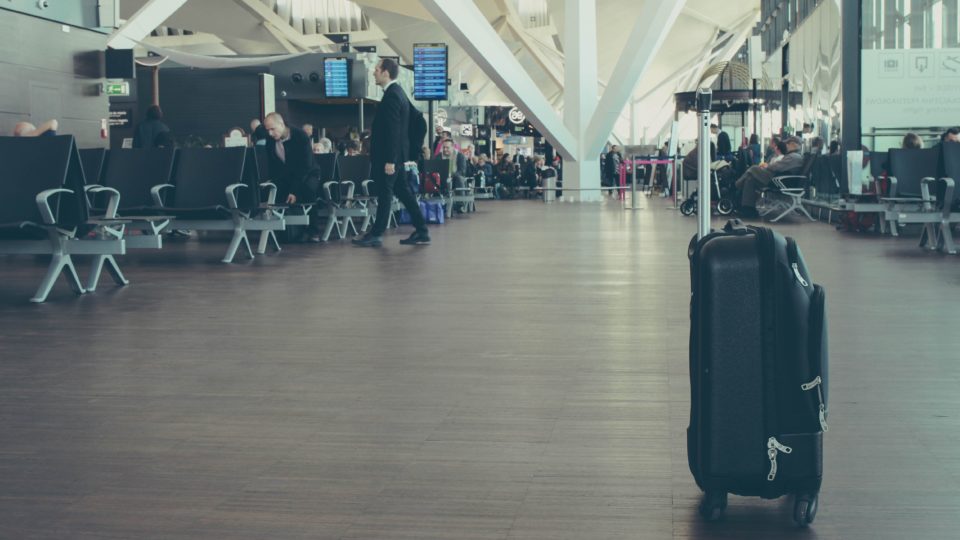 When God knit me together in my mother's womb, he stitched in an appreciation for a good bargain. This appreciation shows up not only in my shopping at Ross, Big Lots, and other bargain marts, but also in my desire to see short-term mission trips done well.
Short-term ministry can be a relatively small investment with huge returns. In fact, you're probably reading this because you agree, and that's why you're considering one. With that in mind, here are some helpful things to consider as you prepare to be an effective short-term team member.
1. While you're there, remember all that God has done to get you there.
You go on short-term trips because God has done something to open doors and stir your heart. Perhaps He prompted you through a sermon, Bible reading or a friendship with a missionary from your church. Whatever the specifics, God has given you the urge to go and serve. This fact gives you great security and confidence to go to unknown places because you know the Creator of the Universe has orchestrated the dates, the time off, and even the funding for your trip.
Well, guess what! The same God who has walked with you through these details at home has also been orchestrating details abroad. And that's not all! He will be present where you are going. So continue to look for the greatness of God as you prepare to go, as you're there, and as you return.
2. Set aside your Gringo Pride.
You shouldn't go on a trip if you think you only have information to give and teach, and nothing to receive or learn. Remember: you participate in this ministry by His mercy (2 Cor. 4:1). An over-inflated ego will reduce the overall impact of a short-term trip.
Remember: God didn't give you this opportunity so that folks will remember you. He is taking you there so that He would be known in a greater way. So, as you go, recall what He has done in you and for you as you serve and share. Resist the tendency to talk too much about yourself unless the stories highlight the greatness of God.
3. Go with what you know.
Preparation is important and biblical. But when you engage in cross-cultural missions, it's difficult to anticipate everything that will happen. When questions arise that are beyond your preparation, or the conversations raise issues beyond the verses you prepared, go with what you know. Share the Scriptures you know well and relate stories that point to God's work. What you know about God and His Word often has greater impact than fumbling around for specific answers to unexpected questions. God prepared you for the trip, so share the Scriptures you know with security and share stories of what God has done with confidence.
4. Continue your spiritual preparation.
I hope you have a daily time in the Word. You probably read a devotional; perhaps you write in a prayer journal. While on a short-term trip, don't neglect these disciplines; don't leave too much at home to save weight or space in your luggage.
Consider these "quiet-time hacks" for travel:
Rather than the book, take pictures or copies of the devotions you would read during the days you are gone.
Carry a small notebook to write down your daily prayers. When you return home, copy what you wrote into your "real" prayer journal so that you can reflect on all you saw God do.
If your daily reading is online, download the plan ahead of time in case there is no wifi.
Plan ahead so you can continue the intimate part of your spiritual journey while you travel.
5. Prepare—but remember the limits of preparation.
I've slept in some interesting places and eaten some strange things. Few experiences compare to unwrapping a banana leaf to find a large cooked frog inside. As I looked up at the lady who prepared it, she smiled with pride, waiting to see how I would enjoy the tasty treat. I was prepared for lunch but not the frog, thankfully it was very good.
Short-term missionaries need to be prepared for the unexpected. Of course, there's no way a team leader can completely prepare you. Over the years, I've learned that unexpected events often remind us of the greatness of God. Our failed plans demonstrate His hand of protection. Our best intentions may not come to fruition, but we can trust His Spirit is intervening in every conversation. Having ministry experiences beyond what we prepared can be intimidating or frustrating, but they are the means God uses to remind us of His presence and work.
With these tips in mind, you'll see that short-term ministry is a great investment. My church has just sent a young man and his wife to an Asian country to work on a Bible translation project. His awareness of what God could do through him started on short-term trips. How wonderful!
There's much more that I would love to share as you prepare for your upcoming trip. But above all, I want to remind you yet again of the greatness of God. The goal of a short-term trip is not to make memories or to make sure the people there will remember you. The goal is to make much of God's greatness so that His name might be praised over all the earth.
Want More Content Like This?
We will deliver Reaching & Teaching articles and podcast episodes automatically to your inbox. It's a great way to stay on top of the latest news and resources for international missions and pastoral training.