The Benefits and Blessings of Raising Support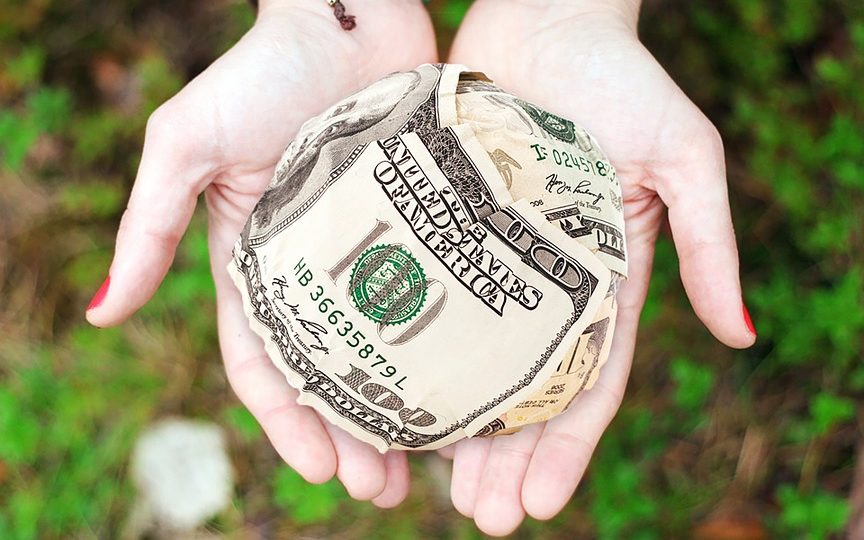 One of the things that has surprised me the most about raising support to go overseas is how people often respond when my wife and I tell them that we have to raise our own support. Their countenance drops to the floor as if we've lost our best friend, and they softly  say, "Oh no…I'm so sorry." In the beginning, this experience left us a bit bewildered, and we wondered, "What in the world have we gotten ourselves into?" 
Praise the Lord that these interactions did not dampen our spirits for very long, for we were able to press on, fueled by the excitement of the ministry that God has set before us – an excitement that only continues to grow as we share our story with others. In the end, though it is not always easy, I find it interesting that my wife and I, being extra-introverted people, are actually enjoying this support raising season of life.  As a matter of fact, we came up with a list of benefits and blessings of raising financial support.
Sharing Our Call Personally
The first benefit and blessing, especially in the personal method that we are using, is that we get to share our call to missions with people on an individual level. We have sat down with people in our church to whom we normally would only say "good morning" in passing. Being able to connect with people in this way has allowed us to build deep friendships with those to whom God has lead us to talk about supporting us.
Although we know that not everyone will say "yes" to support us, we have, however, found the fellowship to be a blessing.  The fundraising process is actually teaching us how to build relationships with people.  We are 'practicing' getting to know people.  Once we get to our field of service, all of that practice in relating to people will help us get to know the people with whom we live and serve.
Mobilizing Believers for Missions 
Another benefit of fundraising is that others are able to see our excitement for ministry while also hearing about the tremendous need for believers to be involved in global missions. My prayer is that through our sharing and inviting people to support us, we will one day hear someone say, "You know, I would love to support you, but I think God is calling me to go."
Developing Endurance for the Task 
Fundraising also develops perseverance and helps confirm our calling to go. If we are not truly called to go, we are more likely to give up when things are difficult. This diligence shows our supporters that we are willing to hang in there and do the hard stuff that it takes to get to the field. This commitment also allows our supporters to see the urgency of the call that God has placed upon our lives.  The perseverance that develops through the process of fundraising is something we will also need once we get to our field of service.  We know that trying circumstances will occur while we are there, and we are glad that our process now is preparing us for those difficulties then.
Initiating Personal Interaction
Raising support gets us in the habit of intentionally meeting with people for a purpose.  We are already training ourselves to get outside our comfort zone and connect with people.  Although the purpose of these connections will change once we are overseas, to already have the habit of meeting people and inviting them into our home will make the transition to ministry and building relationships easier and more natural.
Valuing Each Ministry Partner 
The process of fundraising gives the benefit of showing just how important each and every supporter is.  The enormity of the task of raising funds is clear to us.  We are reminded over and over again how we cannot do this alone.  It takes each and every ministry partner working together to enable us to do the ministry we have been called to do.  We value each person who joins us in support, both financially and through prayer.  Our appreciation for our ministry partners is much greater than if we never had a face to place with the funds we receive.
Increasing Our Trust in God 
Fundraising also increases our faith and trust in God.  As we seek to do what he has called us to do, we understand that we cannot do it without his help.  We firmly believe that God has called us to this ministry.  We must trust him to provide what we need in order to do it.  Our going to people in order to ask for financial support is not begging them for money.  Instead, we are looking for the people God will use to provide what we need.  We trust him to provide it according to his glorious riches.  He may not provide it through the people we expect, but he will nonetheless provide according to his purposes.
This is not a comprehensive list.  I'm sure the longer we sit and think about it, the more benefits and blessings we could find.  But through this process, our perspective has definitely changed.  Yes, the process is difficult.  Yes, there are still times of discouragement.  But there is so much benefit and blessing! Raising financial support is no longer the dreaded thing that must be done.  It is something that is teaching us and preparing us for the ministry God has called us to. God knew what he was doing when he called us down this path.
We can't wait to see what lies ahead.
Want More Content Like This?
We will deliver Reaching & Teaching articles and podcast episodes automatically to your inbox. It's a great way to stay on top of the latest news and resources for international missions and pastoral training.