Global Voices: The Legacy of Nate Saint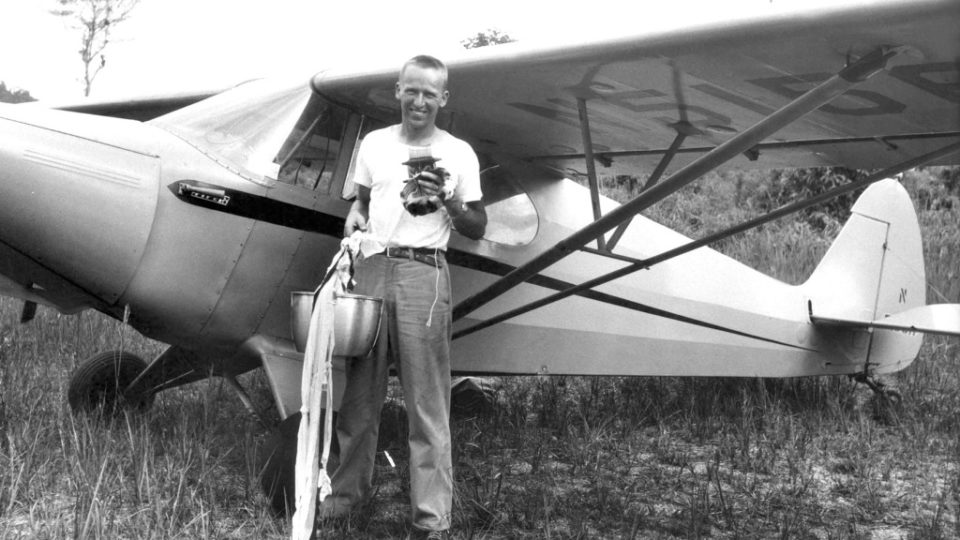 Global Voices is a series that engages missionaries and key figures in Christian missions to spotlight what God is doing around the world.
January 8, 2016, marked the 60-year anniversary of the martyrdom of the "Auca Five" in the Ecuadorian jungle. Nate Saint, Jim Elliot, Peter Fleming, Ed McCully, and Roger Youderian were killed by members of the Waodani tribe (also Auca or Huaorani) as the missionaries sought to make contact with this previously unengaged tribe.
I recently corresponded with Jaime Saint, grandson of Nate Saint, and Vice President for Vision and Ministry for the Indigenous People's Technology and Education Center, or I-TEC. Jaime is the son of Steve Saint, the founder of I-TEC. Following a serious injury to Steve in 2012, Jaime became the primary spokesperson for I-TEC, helping people around the world catch the vision for training indigenous Christ-followers with tools to open doors for the gospel of Jesus Christ.
My conversation with Jaime centers on his perspective of his grandfather's legacy.
---
How old were you when your parents first told you about the way your grandfather died, and how impactful was his legacy to your formative years?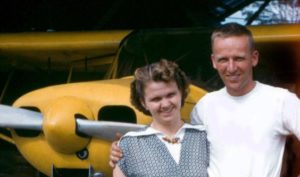 I am not sure how old I was when my dad told me that my grandfather had been speared in the jungles of Ecuador. It's one of those things that I have known about for as long as I can remember. As I was growing up, I am sure that my grandfather's legacy had an impact, but it was more indirect than direct. Because my dad, my grandfather, and my great-grandfather were all focused on serving the Lord and following His call on their lives, my life included many trips to places around the world, including extended trips to Ecuador, as well as trips to Mali in West Africa.
I've read that your grandfather dreamed of being an army pilot in WWII and then flying commercially, but that a leg infection kept him grounded. It was during Nate's time in the army that God called him to be a missionary pilot. 
Do you ever think about how different your family's life might have been if, in God's providence, Nate had fully pursued those original dreams? 
I've not thought too much about how things might have been different had my grandfather not contracted the illness that prevented him from being a military pilot. That very issue allowed him to get the maintenance experience and expertise that allowed him to serve the Lord through ministry aviation. When we turn our lives over to the Lord, we choose to let Him write the story of our lives through what we think of as the good times and the bad times. It is often during the 'bad' times that the Lord is preparing us for the next chapter that He has written for our lives.
On the anniversary of the martyrdom, you were ministering with I-TEC in Ecuador. What impact does that day 60 years ago continue to have on your life and ministry?
On the 60th anniversary, I was standing in my grandfather's kitchen, recounting to a group from the USA what had taken place exactly 60 years earlier. It was in that very room where Frank Drown told the wives that their husbands had been speared. This story continues to have an impact because of how the Lord has displayed his love and the message of reconciliation through the deaths of five young men and through the lives of their family members. Why God has chosen this story to continue to impact people for this long is beyond my understanding. My life is more full today because my grandfather was obedient to God's calling. I have family members in the Waodani tribe that I would have never met had he not been obedient. There are people from the Waodani tribe with the Lord today because these five men chose obedience over everything else.
Speaking of the Waodani, your dad has told so well the story of God's grace among this tribe over the years. What is God currently doing among the Waodani? 
The tribe is in a precarious position today. The young people do not want to be identified as Waodani and think that the old generation is somewhat obsolete. Yet, even while this is going on, there is a group of Waodani who are striving to follow the Lord and are caring for the older generation that can no longer take care of themselves. This is the first time in history that there are old people among the Waodani tribe! At their request, we are helping the Waodani develop an economy by taking groups from the USA to Ecuador on "Wao Vision Trips."  These funds allow the Waodani to purchase medicines and other needed supplies without causing dependency.  While the outlook is not as bright as we might like for it to be, there are some bright lights within the tribe who are reflecting the light and love of Christ to their own people.
Over the past year, special attention has been brought to your grandfather's missionary team by the passing of Elisabeth Elliot and the 60th anniversary of that fateful day on the beach. How do you hope that this story will impact young Christians who are perhaps hearing it for the first time?
My hope and prayer is that we will have the opportunity to share this story to the next generation of Christ-followers as a challenge for them to let God write their story. Many may not be called to foreign missions, but all Christ-followers are to be on mission all of the time. This call is just as important as being called to minister overseas. The mission field is all around us, and we need workers for this field too. My main desire is that more young people will turn their focus from pursuing the 'American dream' to allowing the Lord to write his story with their lives.
Want More Content Like This?
We will deliver Reaching & Teaching articles and podcast episodes automatically to your inbox. It's a great way to stay on top of the latest news and resources for international missions and pastoral training.